Family Day: Threads of Color
Sat, 3 June, 2023
10:00am - 4:00pm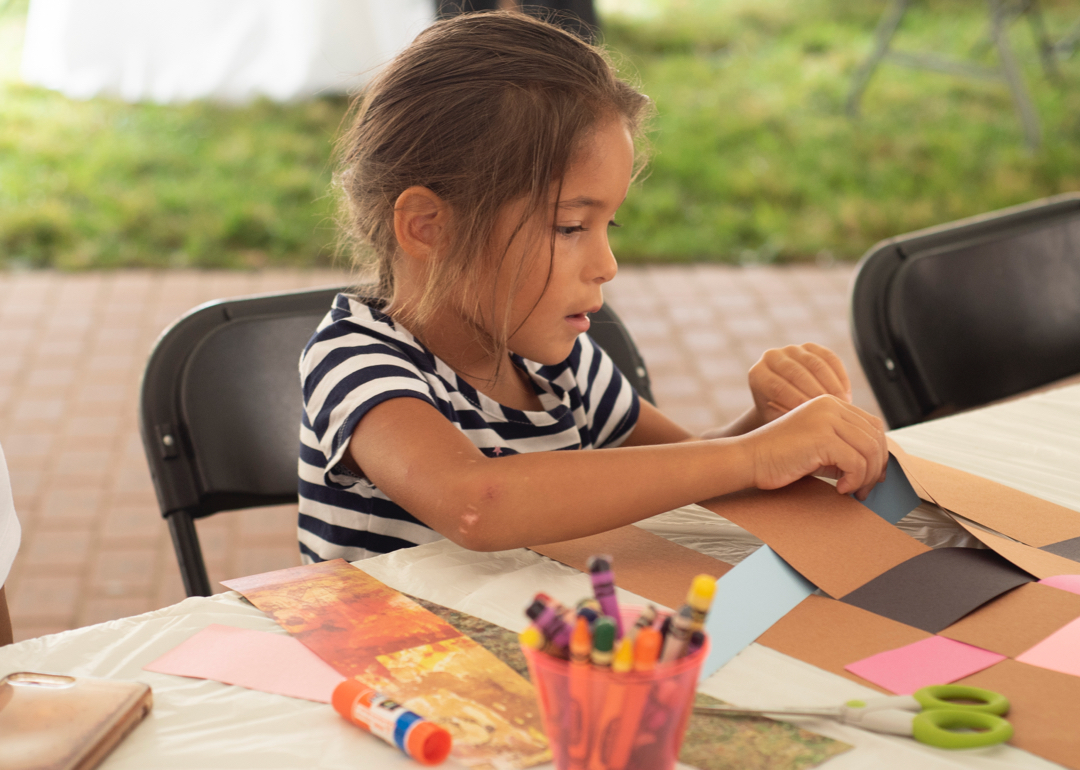 Join us at the museum for family-friendly activities inspired by Anne Lindberg's installation what color is divine light? Explore color through crafts for all ages and mindfulness activities including yoga, meditation and a sound bath.
This program is supported by The Textile Museum Education Fund in memory of Shelly Brunner and Amy Rispin.
About the Installation
Contemporary artist Anne Lindberg's immersive installation what color is divine light? transforms light and thread into a site for contemplation and reflection on connections with ourselves, communities and individual conceptions of the divine. A series of programs within the gallery bring community members together for shared experiences designed to foster understanding and transcendence. Learn more about the installation
Ongoing Activities
Handkerchief watercolor "batik" dyeing 
Tissue paper stained glass
Tablet weaving
Yarn color wheels
Other arts and crafts, puzzles and more!
Yoga and Meditation with Candy Glover
11 a.m. Yoga for Kids: The Beauty of Rainbows and Light
12:30 p.m. Meditation for Kids: The Power of Colors
2 p.m. Gentle Yoga: Understanding the Light in You
3:30 p.m. Guided Meditation: Chakras and Sound — How to Practice Color Meditation
About Candy Glover
Candy Glover is a 500-hour hatha and trauma-informed yoga and wellness facilitator. She uses her yoga principles and worldview to teach the power and potential of our individual capabilities through the journey of self. With her guidance, students explore their own liberation and freedom as a form of radical self-love. Glover fulfills her purpose by holding safe spaces for exploration, imagination and creation. Her teaching style is often described as laid-back but intense in transformation.
How to Participate
This event is free, no registration required. Stop by the museum anytime between 10 a.m. and 4 p.m. to join the festivities.