Family Day: Indian Art and Culture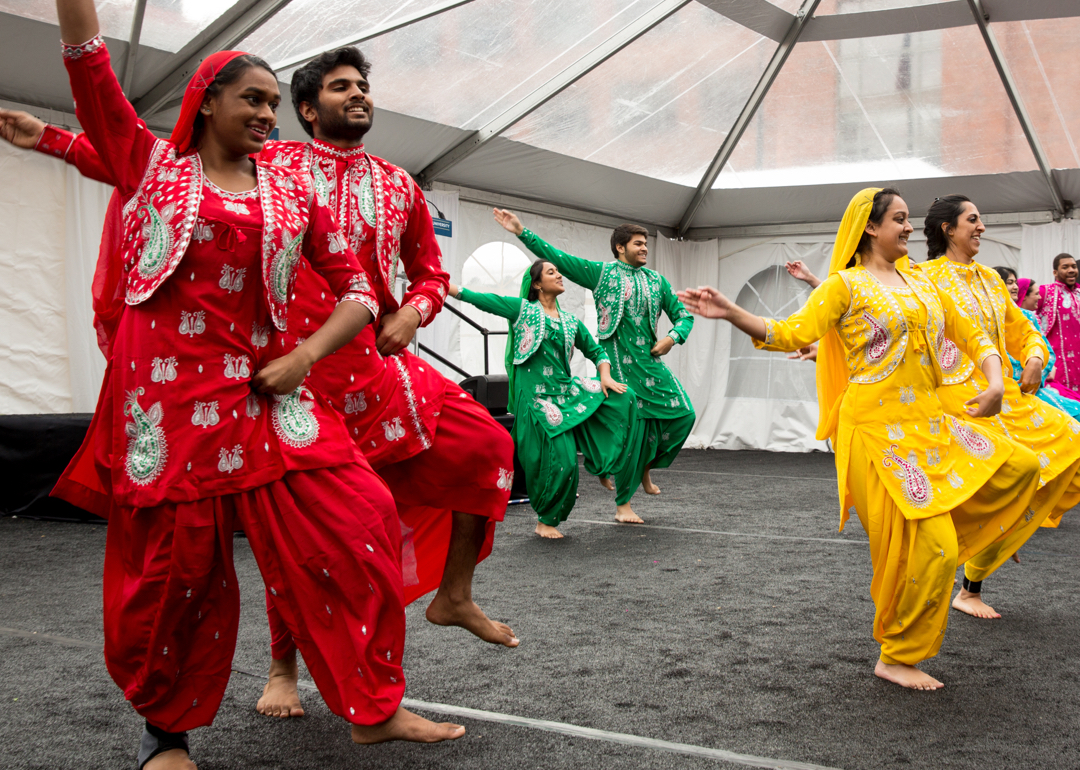 Celebrate the art and culture of India at the museum with music, dance and activities for all ages. We welcome families and friends to experience the many textures of Indian culture with music and dance performances from the Natyabhoomi School of Dance and the India School. Join us for storytime or a gallery tour and scavenger hunt. Visitors can also try block printing and embroidery inspired by the textiles on view in the exhibition Indian Textiles: 1000 Years of Art and Design. End the day by joining us in a guided meditation session with the Gandhi Memorial Center.
This event is a partnership with the Embassy of India.
About the Exhibition
Vibrant textiles have long been synonymous with Indian culture. Their distinctive abstract, floral and figurative patterns have inspired countless variations. Featuring masterworks from The Textile Museum Collection and the private collection of Karun Thakar, this major exhibition and accompanying publication showcase court weavings, folk embroideries and other fabrics from the eighth through the early 20th centuries. Learn more about the exhibition
Performances
10:30 and 11 a.m. Bharatanatyam dance by Natyabhoomi School of Dance
12 and 12:30 p.m. Hindustani musical performance by students of Vishwas Shirgaonkar and Shreyas Ravi from the India International School & Cultural Center 
1:30 and 2 p.m. Kathak-style dance performances by students of Tanu Shrivastav from the India International School & Cultural Center
3 p.m.
Bollywood dance performances by students of Pratima Mathur from the India International School & Cultural Center
3:30 p.m.
Odissi dance performance by Arpita Sabud from the India International School & Cultural Center
Ongoing Activities
Block printing
Kolam embroidery
Storytime
Gallery scavenger hunt
Sari wrapping